For July 16-22, the inflow of funds into cryptocurrency investment products amounted to $30 million. Over the previous week, the figure was revised from $12 million to $343 million, according to CoinShares.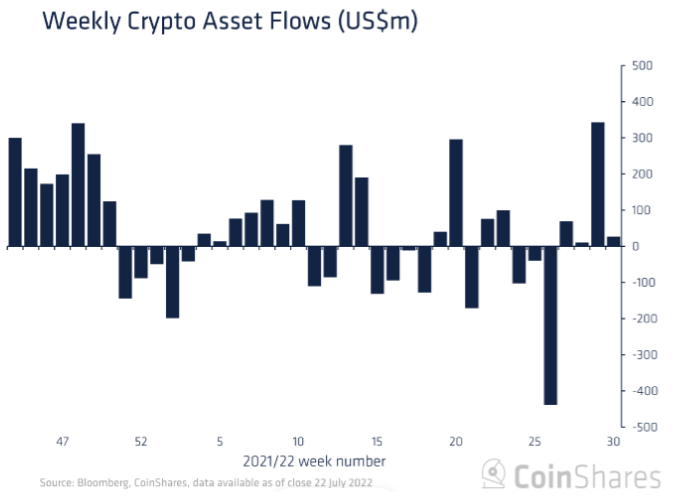 According to analysts, the AUM of crypto products in the industry has recovered above the $30 billion mark.
Traditional bitcoin funds saw an influx of $19 million in client funds, up from $206 million a week earlier (the highest since May 2022).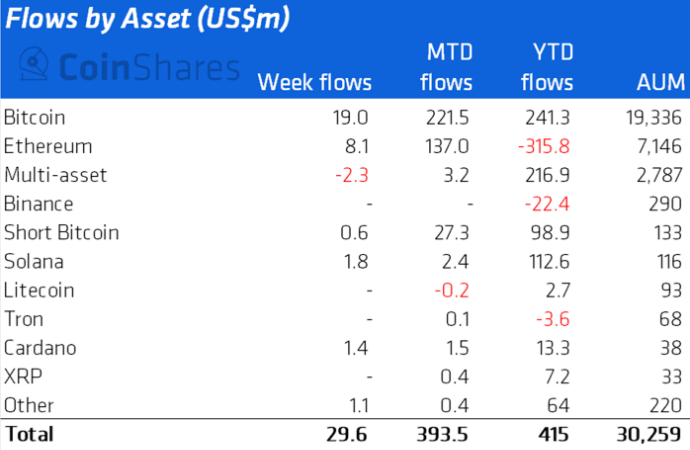 The influx into Ethereum-based products ($8 million) was again recorded. Last week, the figure was the highest since January 2021, $120 million.