According to the latest Arcane Research report, if Bitcoin holds the $20,700 level, the price will soon be in the $27,000-$28,000 range.
According to analysts, increasing local minima have been forming since July.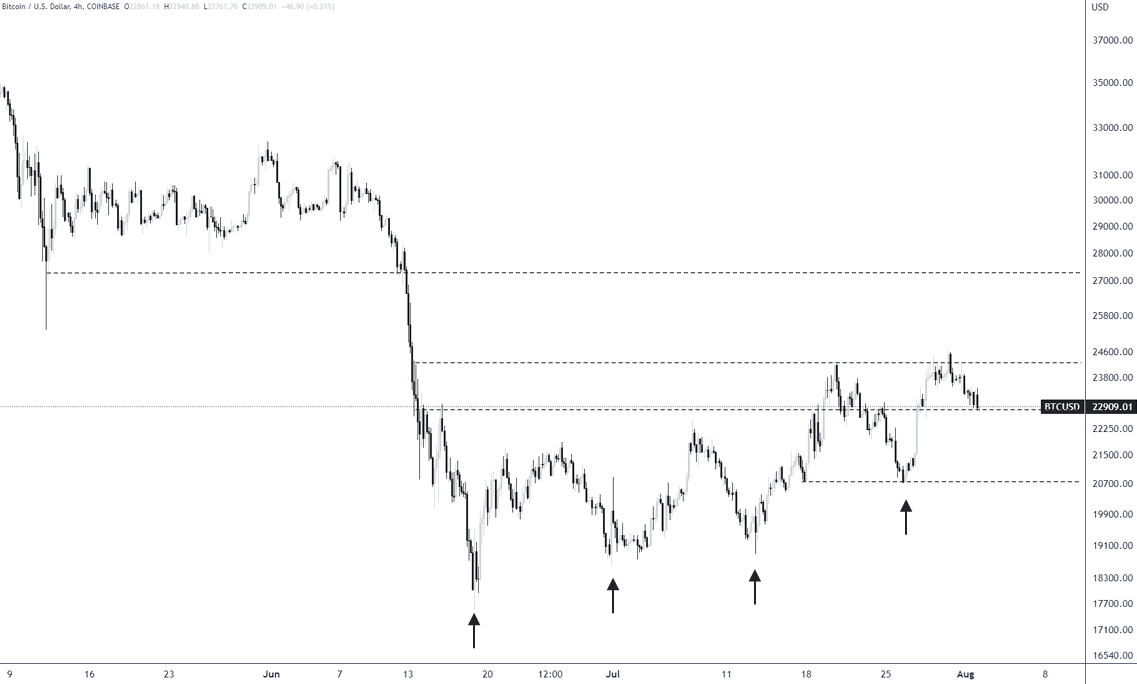 The uptrend encountered resistance at $24,000. After that, there was a correction to the levels below $23,000.
"If bitcoin falls below $20,700, it will mark a lower low. This is a bearish signal in the context of technical analysis," the experts emphasized.
If bitcoin remains above the above level, the price will fix another rising local minimum. This will open up the potential to continue moving towards the $27,000-$28,000 range, Arcane Research is confident.
The company emphasized that a lot depends on the dynamics of the US stock market, with which the price of bitcoin is quite closely correlated. The dynamics of the Fed's key rate also play an essential role.
"Rising interest rates increase the cost of capital and thus cause share prices to fall. Tech stocks are declining the most. As the degree of institutionalization increased, bitcoin became closely associated with traditional financial markets," the researchers explained.
According to them, if the stock market continues to fall, the downtrend of digital gold will continue.