Bitcoin quotes could rise by 240% from current levels if the first cryptocurrency manages to gain a foothold above the 200-week moving average. This was stated by specialists of the asset manager Ark Invest.
"Bitcoin has returned to the 200-week moving average after breaking it for just the seventh time in price history. The annual return of the asset after the recovery of 200 MA averages about 240%," wrote analyst Yassin Elmanjra.
In a published report , Ark Invest specialists noted that the behavior of quotes looks more like a sell-off at the peak of the COVID-19 crisis than a bear market in 2018.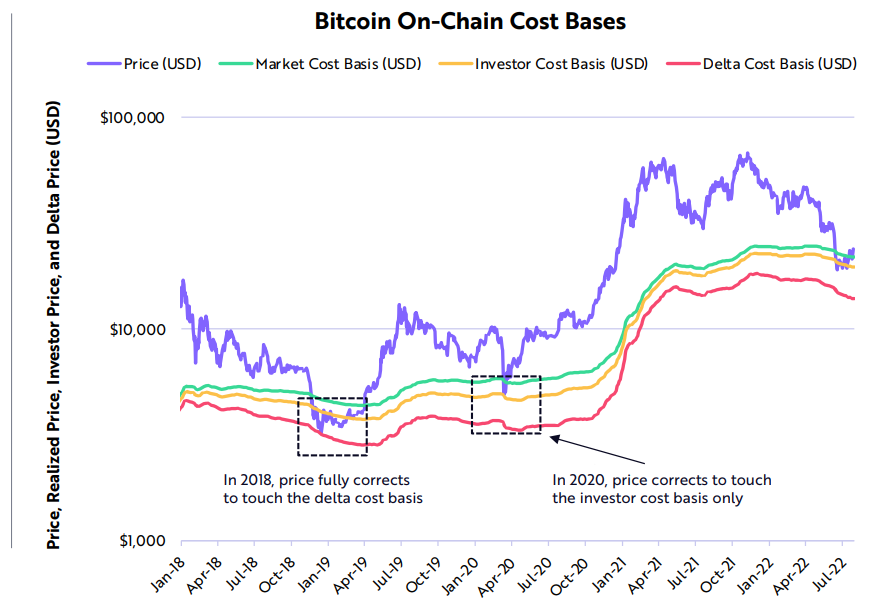 At the same time, analysts admitted that if the correction turns out to be as serious as in 2018, the price of bitcoin could fall far below current levels.
Bitcoin quotes lost 72% relative to the historical maximum – usually the asset reached the bottom of the global cycle with a correction of more than 80%.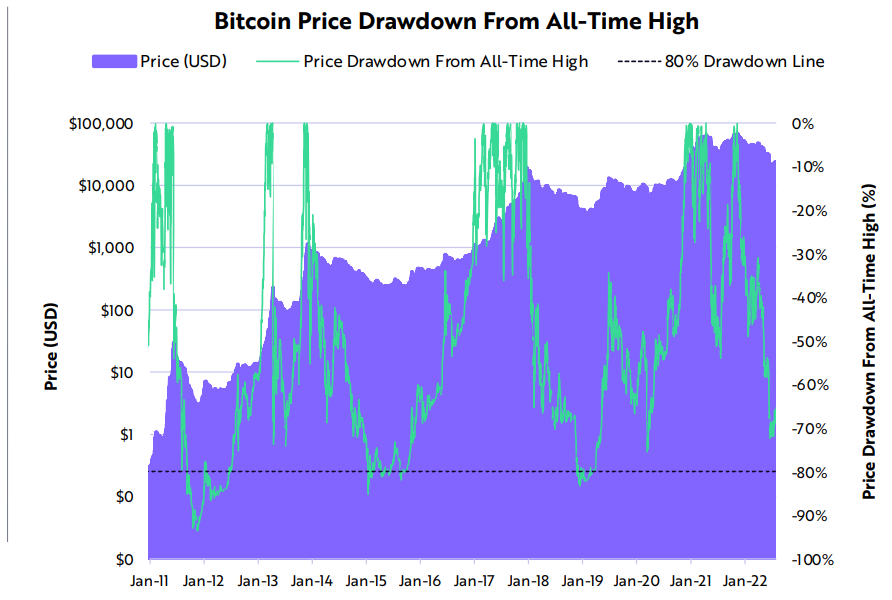 Ark Invest noted that one of the positive signals for the market is the growth of Ethereum quotes against Bitcoin. Analysts attribute the dynamics to the transition of the blockchain of the second cryptocurrency by capitalization to the Proof-of-Stake consensus algorithm.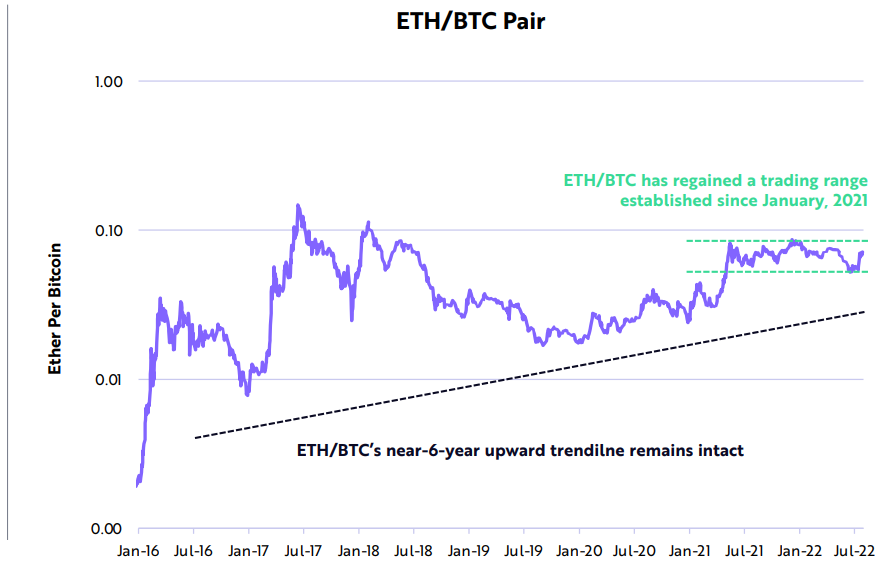 "In July, the price of Ethereum outperformed Bitcoin by 34%, which indicates the strengthening of investor sentiment. Historically, ETH has outperformed BTC during bull cycles and underperformed in bear markets," the analysts explained.
The specialists also drew attention to the decrease in the volume of borrowed funds in the DeFi sector – since the beginning of the year, the indicator has decreased by 77%, and the total collateral ratio has reached 324%.