Decentralized exchange Curve Finance is preparing to launch its stablecoin. Its founder Mikhail Egorov announced this in a conversation with the founder of Spartan Group, Calvin Koch, at the Redefine Tomorrow 2022 conference.
Egorov said that the "stablecoin" would have super-collateral. He declined to reveal further details.
Curve Finance specializes in trading between stablecoins and other tokens of the same value with minimal slippage and fees.
The DAI algorithmic stablecoin uses the announced over-collateral model in the MakerDAO project. After the collapse of UST from Terra, there was a strong distrust of such assets in the cryptocurrency market.
The pegged Algo-stablecoins USN from Near and USDD from Tron have supercollateralization and are denominated, among other things, by centralized stablecoins USDT and USDC.
The prospect of launching a stablecoin caused a strong reaction among the holders of the CRV token. Over the past day, the asset has risen in price by 16.3%, according to CoinGecko.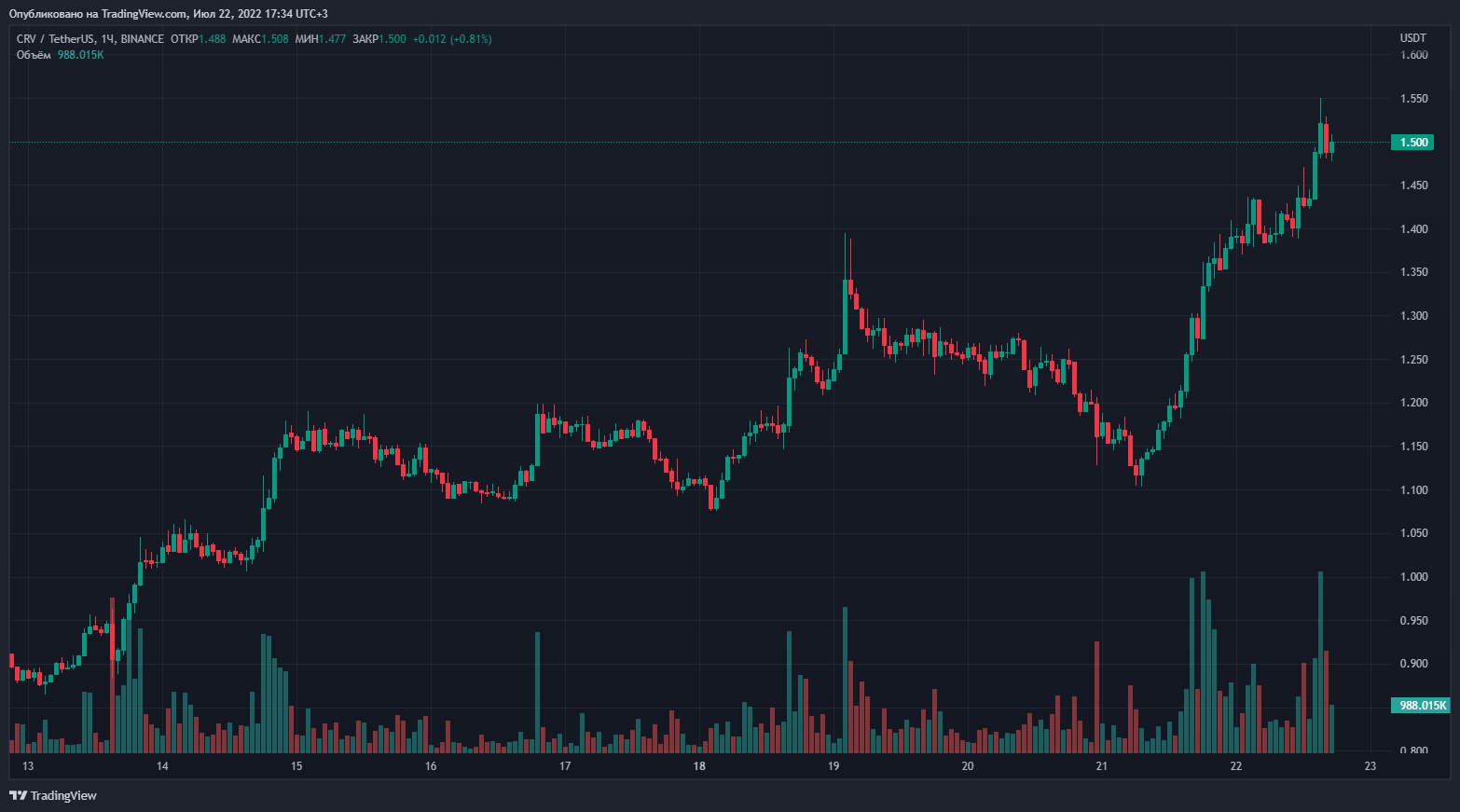 According to DeFi Llama, TVL Сurve is $6.18 billion. According to this indicator, the project ranks first among DEXs and fourth among DeFi protocols in general, considering the locked value across all ecosystems.