Solana's yield farming protocol, Nirvana Finance, has been attacked using an instant loan . Attackers withdrew digital assets worth $3.49 million from the project treasury.
"Nirvana protocol was exploited today. The team is investigating the attack and will make an announcement to the community shortly," the developers wrote.
According to block explorer Solana.fm, the hackers used an instant loan on the Solend platform of 10 million USDC to manipulate the protocol's price oracle. The funds allowed them to issue a large number of utility tokens of the ANA project, the value of which as a result of these actions exceeded $10 million.
According to DeFi Llama , just over $3.5 million in ANA was locked in the project's smart contracts before the attack (excluding staking). 

At an "inflated" price, the attackers initiated an exchange of utility tokens for $13.49 million in USDT. Because the protocol deemed the asset issuance legitimate, it released liquidity from Nirvana's treasury.
After receiving the funds, the hackers paid off the debt on Solend and withdrew the remaining amount to the Ethereum network through the Wormhole bridge.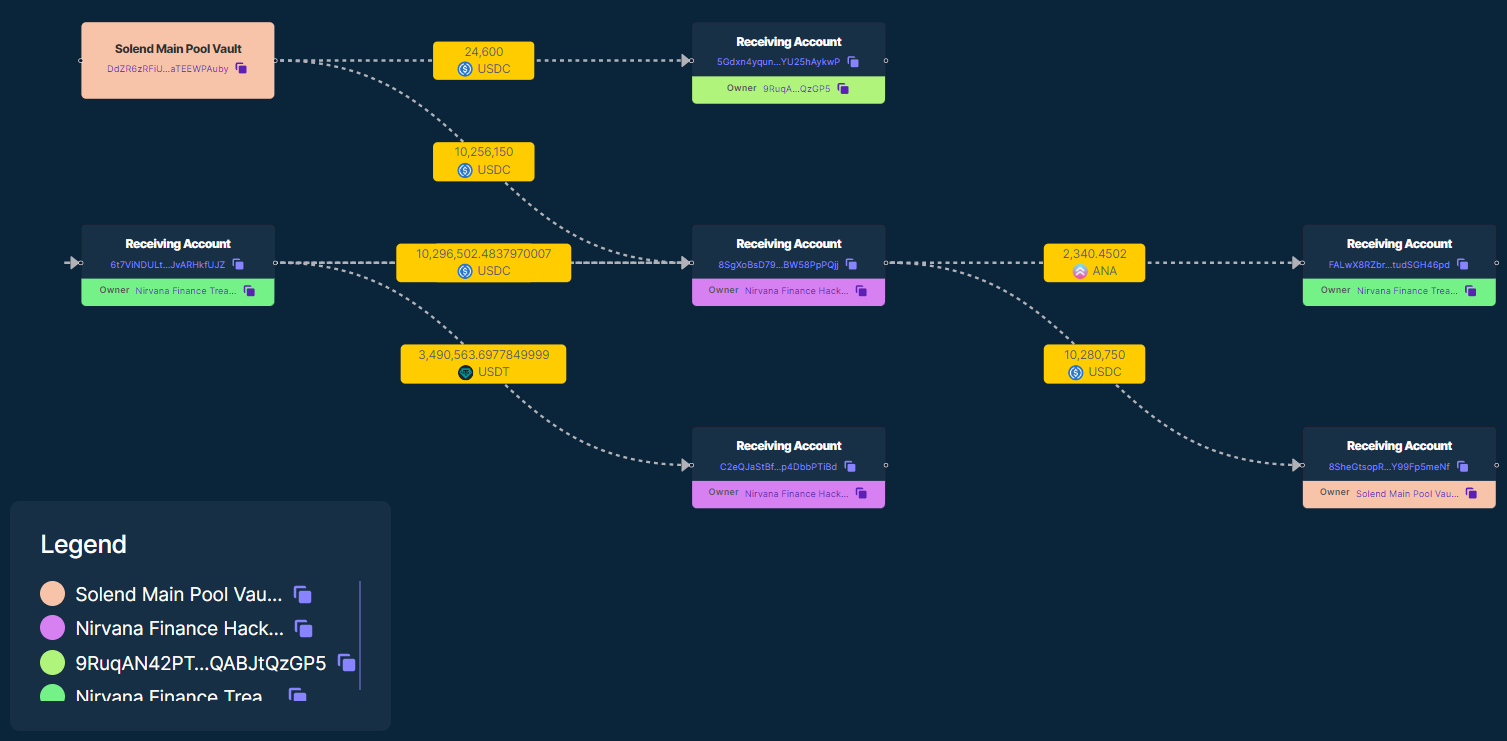 According to CoinGecko, the attack caused the value of ANA to drop by 78% to $1.96. The algorithmic stablecoin of the NIRV project has lost its peg to the US dollar — the asset is trading around $0.18.