According to the April-June 2022, US GDP decreased by 0.9% compared to the first quarter. Given the fall of the indicator by 1.6% in January-March, the economy entered a state of a technical recession.
Analysts, on average, expected growth of 0.5%.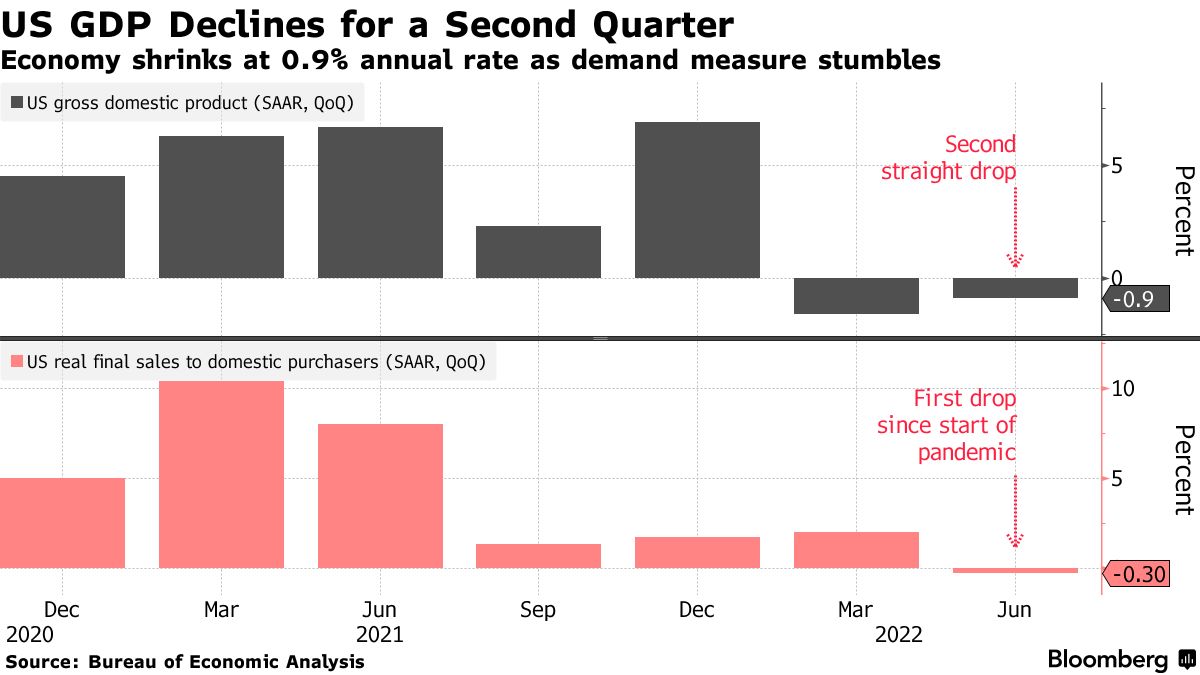 The data on GDP published on July 28 by the US Department of Commerce will be revised twice over the next two months.
On the eve of the head of the Fed, Jerome Powell urged not to attach great importance to the upcoming release of macroeconomic statistics.
"I don't think the US is currently in a recession. The reason is that too many areas of the economy are doing too well. We tend to treat first GDP reports with a grain of salt, " he explained.
The chairman of the Fed stressed that after September, the next steps of the monetary authorities regarding the rate increase would depend on the nature of the incoming macroeconomic data.
The first estimate of US GDP for the second quarter and Powell's statements reduced the chances of aggressive policy tightening at the next meeting. A step of 0.5% is estimated with a probability of 76% against 60.5% a day earlier.

Trading on Wall Street began negatively. The S&P 500 is down 0.54%.
The negative dynamics of stock indicators led to a weakening optimism in the cryptocurrency market. Bitcoin quotes non-aggressively rolled back from the intraday high above $23,200.